If you are going to express yourself on twitter you may as well be heard right? Well
Hashtags.org
is the way go so you can be heard. Hashtags allows you to categorize your tweets so people can find them and understand what they are all about.
With HashTags you can find information pertaining to tags, users, trends and whatever else. The best part is it's free!
This a very useful Twitter tool and it comes highly recommended. 5 stars. Vote below what you think of it! You can get this
twitter tool here
.
Here's an example of the site below.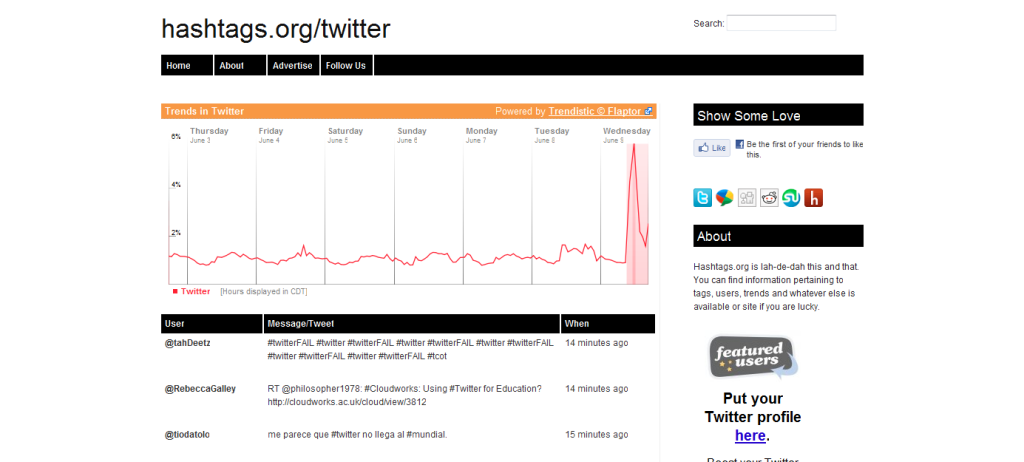 hashtags.org" border="0">